Gland Packings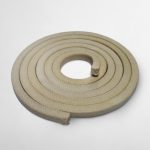 PTFE Ramie Packing (CVS® 426F)
CVS® 426F is a square braided premium quality ramie fiber packing with PTFE dispersion and white grease as lubricant.
Applications:
For use in dynamic applications such as centrifugal pumps, reciprocating type pumps, and stern tubes.
Product Features:
•  This lubricated packing maintains the shaft's quality in hydraulic systems
•  Ideal for pumps requiring sludge, slit, and sand resistance
•  Suitable for use with mildly corrosive chemicals such as oils, fats, water, weak solvents, and fuels
Technical Specifications:
•  Temperature: -100°C to 80°C
•  Pressure: 6 Bar
•  pH: 5 to 9
•  Velocity: 10m/s
Size Availability: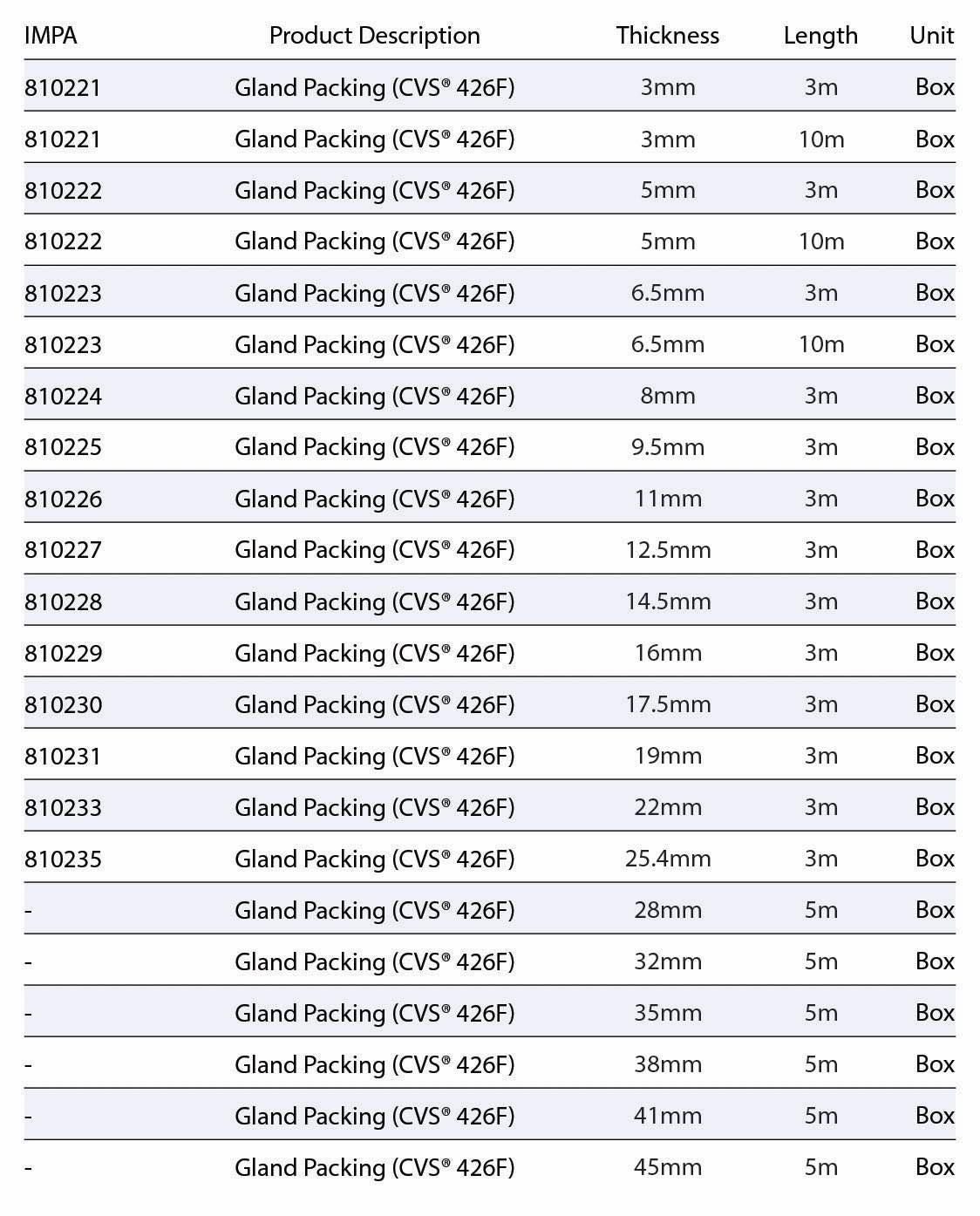 For Technical/Material Safety Data Sheets or order inquiries, please contact us.