Gland Packings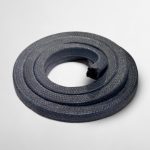 Carbonized Fiber PTFE Packing (CVS® 6501)
CVS® 6501 is a square braided packing manufactured from carbonized fiber packing, and constructed by impregnating the fibers with PTFE dispersion and a special lubricant.
Applications:
Ideal for steam and gas installation, rotating equipment, and rotating valves.
Product Features:
•  Versatile and high performance
•  The carbon filament's high thermal conductivity allows for effiecient heat dispersion at the stuffing box
•  Resistant to a wide range of chemicals with exception of powerful oxidizers
Technical Specifications:
•  Temperature: -100°C to 260°C
•  Pressure: 10 Bar
•  pH: 2 to 12
•  Velocity: 25m/s
Size Availability: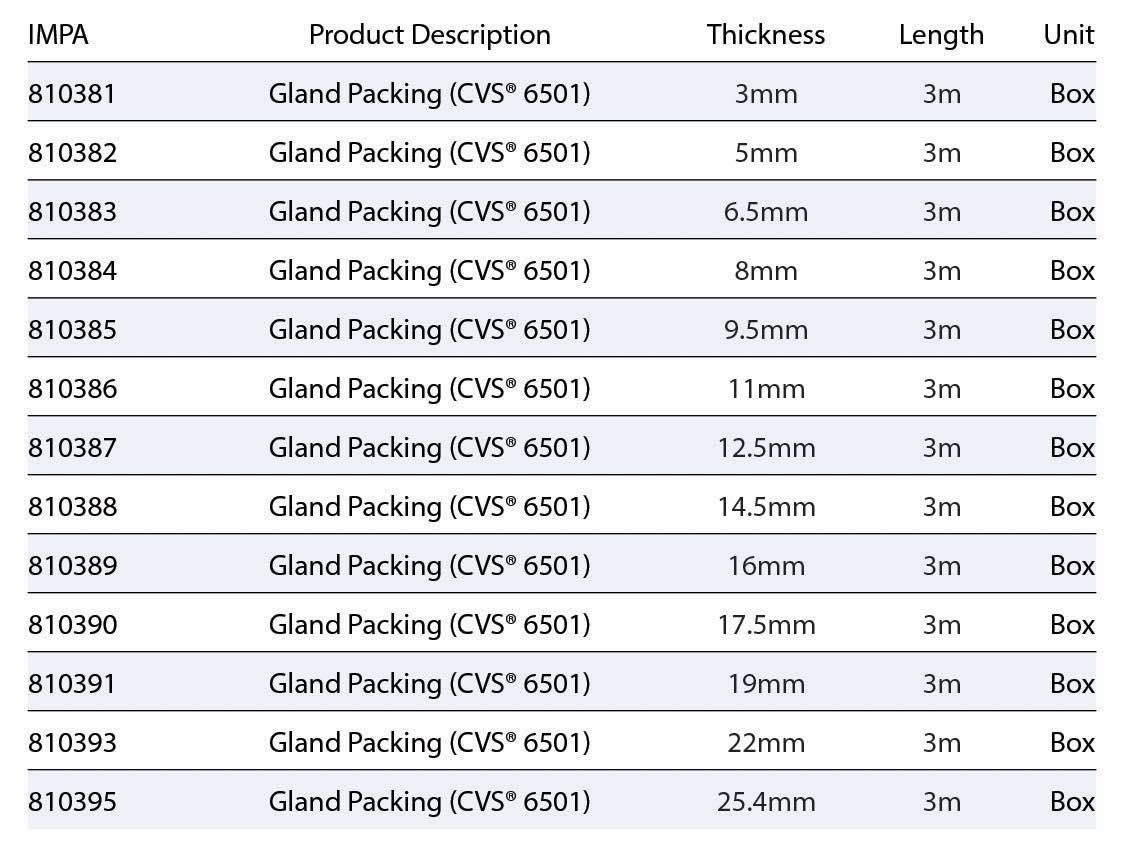 For Technical/Material Safety Data Sheets or order inquiries, please contact us.