Gland Packings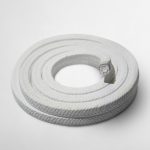 PTFE Synthetic Fiber Packing (CVS® 4508)
CVS® 4508 is a silicone-free square braided packing manufactured from acrylic fiber yarns with PTFE dispersion and a special lubricant.
Applications:
An exceptional packing for use in centrifugal pumps, reciprocating type pumps, turbines, agitators, mixers, and low pressure valves.
Product Features:
•  Strong and versatile packing
•  Good chemical resistance
•  Suitable for most media
•  Low coefficient of friction provides a good seal for valves and pumps
Technical Specifications:
•  Temperature: -100°C to 200°C
•  Pressure: 15 Bar
•  pH: 0 to 14
•  Velocity: 20m/s
Size Availability: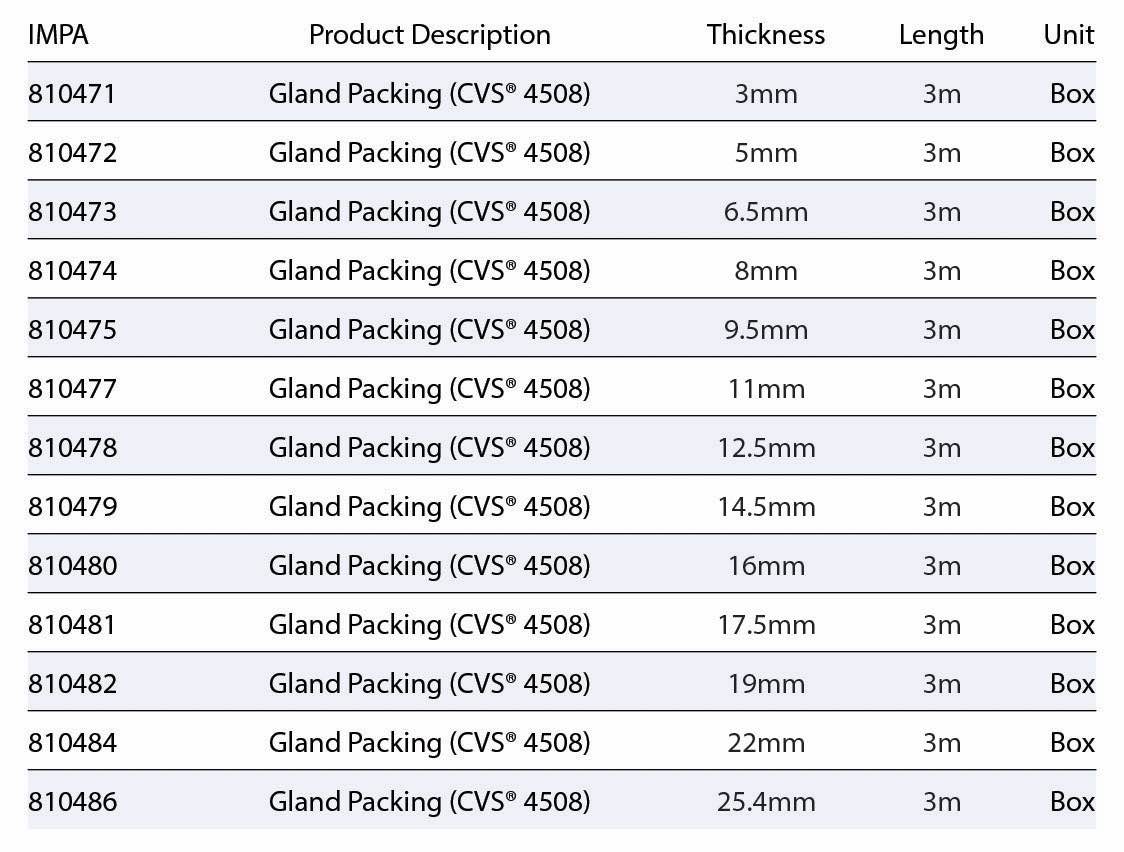 For Technical/Material Safety Data Sheets or order inquiries, please contact us.