Gland Packings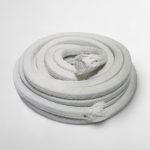 Grease Packing (CVS® 1900)
CVS® 1900 is a square braided packing manufactured from cotton yarns with tallow lubricant added on inner and outer surfaces.
Applications:
Suitable for general uses in dynamic services such as seawater, drinking water and low concentrations of acid and alkalis.
Product Features:
•  Low-cost packing ideal for use in low responsibility general services
•  Economical and an exceptional choice for water pumps
•  Soft and flexible, easy handling
Technical Specifications:
•  Temperature: -20°C to 100°C
•  Pressure: 10 Bar
•  pH: 6 to 8
•  Velocity: 4 m/s
Size Availability: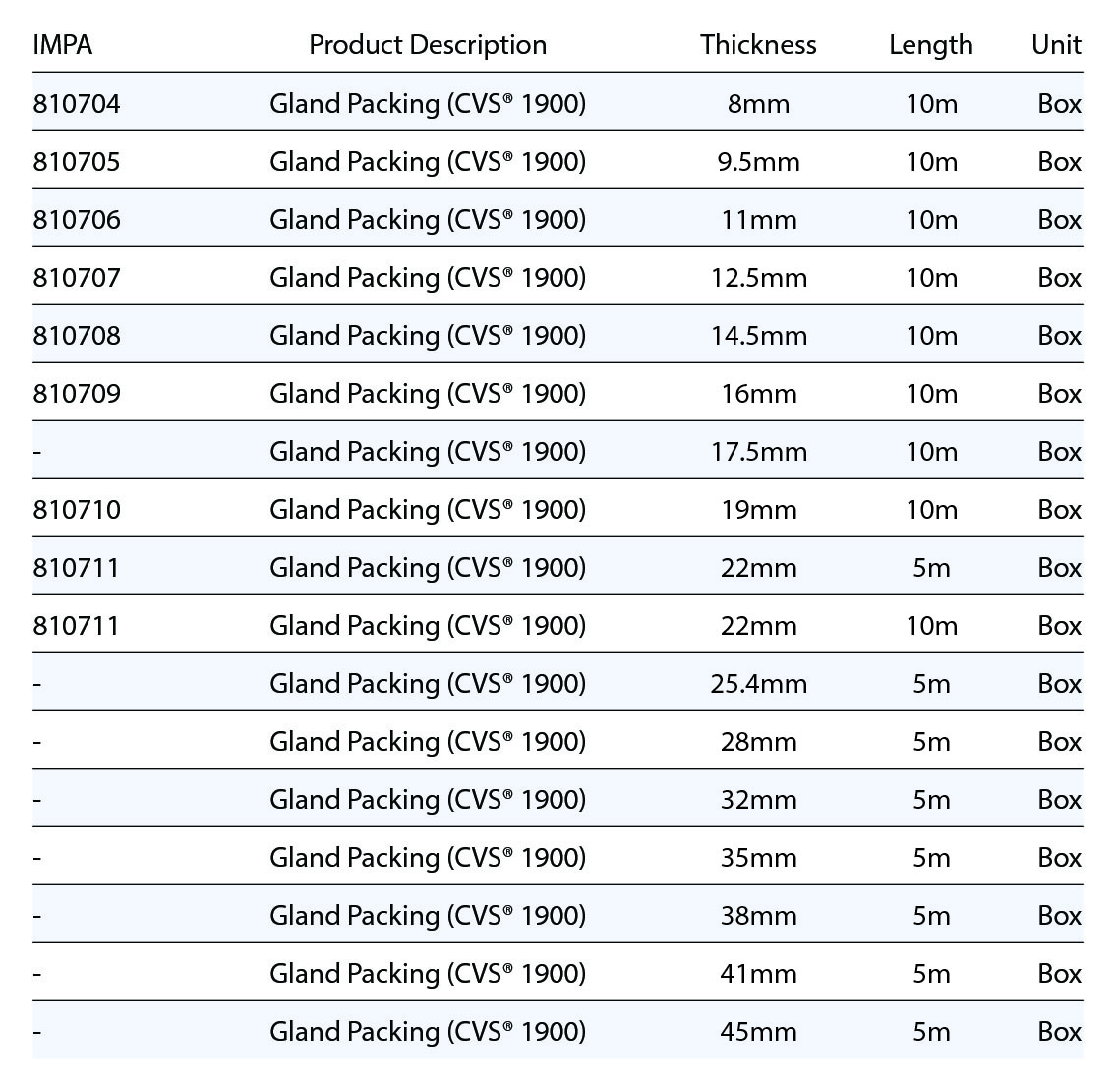 For Technical/Material Safety Data Sheets or order inquiries, please contact us.